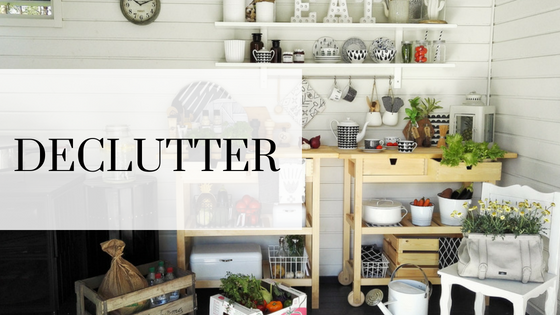 Declutter
It's a project, that's for sure, but it's a project worth doing. Looking around at your home and all the clutter you've accumulated over the years can make you feel overwhelmed. But don't be! There's an easy formula to make decluttering as bearable as possible.
First, pick a room, turn on some music, and set the timer for twenty minutes. Then ask yourself four questions about everything you're sorting through.
Am I keeping this because I feel guilty about giving it away?
Do I like it or do I LOVE it?
In summary: life is too short to keep things that are useless, make you feel guilty, or that you don't really love having in your home!
Answer those questions quickly and power through the clutter. When the timer goes off, take a ten-minute break and have some tea or coffee. Then get back to it!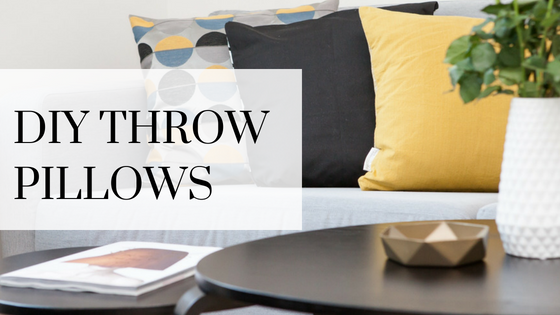 DIY Throw Pillows
Once you know how cheap it is to make a throw pillow, you'll never want to spend another cent on a set from the store. And it's a quick and simple project: you can make new pillows for your bed or couch in an afternoon or less.
The only things you'll need to make 3 12×12 throw pillows are:
1-2 yards of medium weight fabric of your color and texture choice.
2-3 bags of polyester fill for stuffing.
Cut the fabric into 6 12×12 pieces and match them into pairs with the inside of the fabric print facing out. (This really only matters for patterns, so if your fabric is the same on both sides, don't worry about it).
Sew edges together on each one, leaving a 4-inch opening at the ends, and then gently turn the square inside out so that the outer side of the fabric is now facing out properly.
Being careful not to tear the stitching around it, fill the pillow to desired size through the opening. Now pinch the edges of the opening over so that the cut edges are inside and sew shut with as small stitches as you can manage.
And there you go!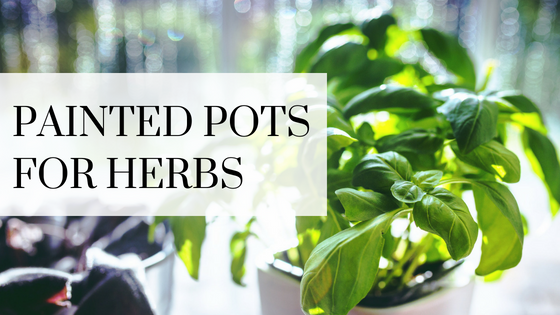 Custom Flower Pots for Herbs
This one is super easy and perfect for your kitchen. Pick up as many terra cotta flower pots with saucers at your local Walmart or Lowes as you want. They're normally pretty inexpensive. Other than the flower pots, you'll need:
Spray paint of your choice–I think white is great for kitchen herbs.

Spray primer.

Herb plants– can be found at Walmart, Kroger, or Lowes.

Traditional serving tray (optional).
Lay out newspaper and set the washed pots and saucers out. Primer each one thoroughly and allow it to dry at least overnight, ideally up to 24 hours. When they're dry, set them out on the newspaper again and spray paint them with consistent, even strokes to make sure the coat is smooth. Add a second coat if desired.
When dry, fill with potting soil and plant whatever herbs you would like. If you have a serving tray, arrange them on the tray and place in a well-lit area–the center of your kitchen island, your counter, or as a centerpiece at your dining room table.
We hope you enjoyed this post and came away with some great ideas. We'll be switching our blog posts to come out on Monday, so stay tuned for "Part 2: Easy Home Improvement Projects" coming at the beginning of next week!
BrickHouse Properties is a full time real estate company servicing Central Kentucky and areas in Eastern Kentucky. For all your buying and selling needs, visit us at BrickhousePropertiesKY.com, email brickhousepropertiesky@gmail.com, or call 859-721-2440. Follow us on Facebook and Instagram.